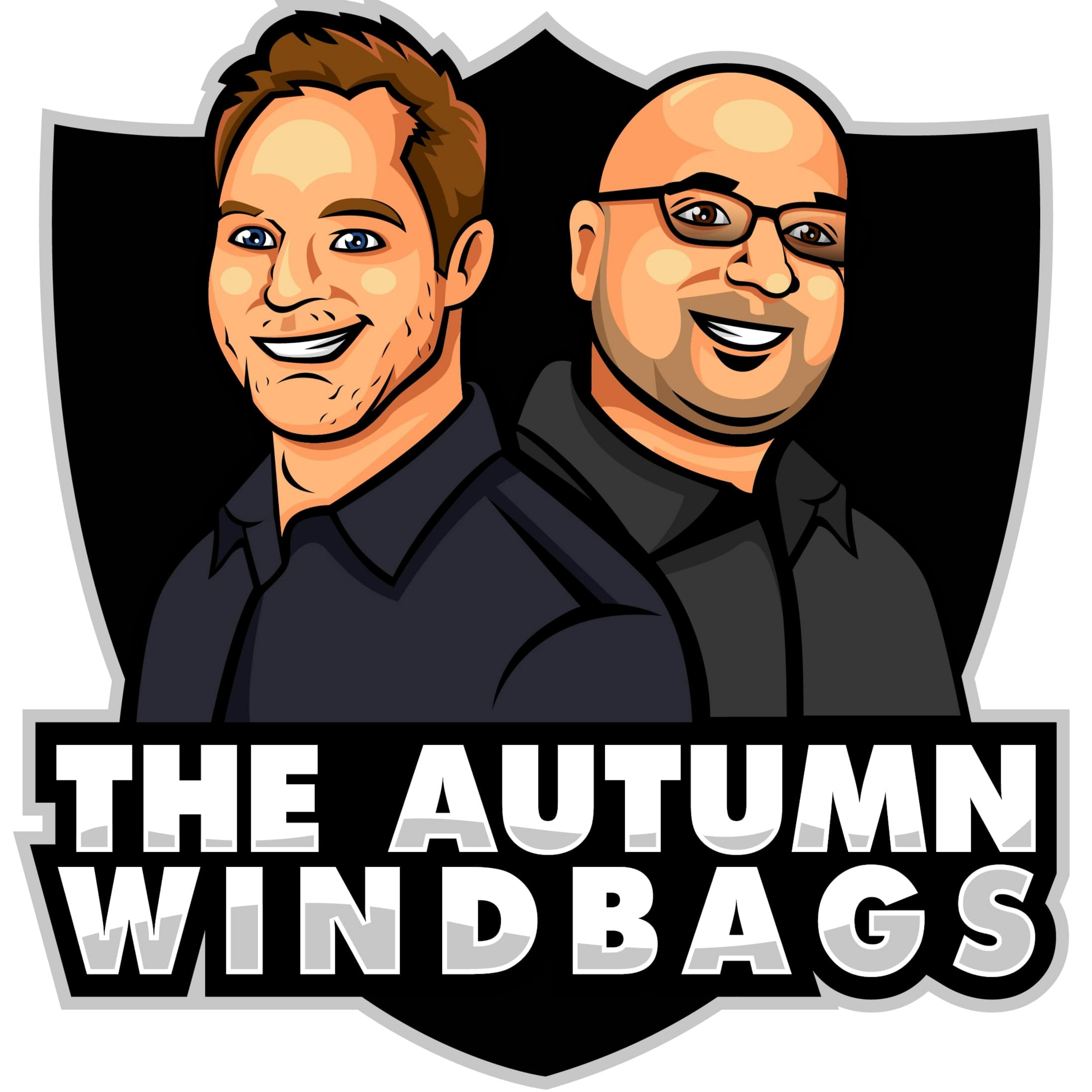 An audio attack from the Silver and Black! Lifelong Raiders fanatics RJ Clifford and Juan Soto take you on a vocal journey through everything Raiders like you were right there in the Black Hole. Passion, context, interviews and analysis you won't get anywhere else. You've tried the rest, now try the best Raiders podcast on God's green earth. Become a better Raiders fan and happier human by joining The Autumn Windbags!
Episodes
Wednesday Jun 29, 2022
Wednesday Jun 29, 2022
On episode 108 of The Autumn Windbags, we ask who has the worst fanbase in the NFL. RJ and Soto make strong cases for the Los Angeles Chargers and go easy on the Denver Broncos and Kansas City Chiefs. Raiders' first round pick Alex Leatherwood is getting a lot of love from the media and fans recently. What is the basis for all this blind optimism? The Raiders defense has been historically bad for well over 15 years. ESPN ranked them the worst defense of the decade (2010-2020). The defense has never been better than 20th in points per game since Derek Carr took over as starting quarterback in 2014. The Windbags discuss how the defense may not drastically change statistically but will change fundamentally. The Raiders are the most penalized team in the Super Bowl era by a WIDE margin. If there is anything that keeps new head Josh McDaniels up at night, it has to be the unforced errors committed by the Raiders. How can McDaniels and company turn around the terrible history of penalties set by the Raiders? ESPN ranked the roster of all 32 NFL teams and dropped the Raiders all the way down to 21st. Because the roster is top heavy in specific positions and bad at others, the average drops. The Windbags discuss how accurate the ranking is, how Josh McDaniels can scheme around the weaknesses and why the raiders are better than the sum of their parts (unlike the Chargers). On What Up, Windbags you guys asked about Darren Waller's squandered season under Jon Gruden, Josh McDaniels' team he assembled for success and the running game. 0:00 Intro 1:57 Worst Fan Base in the NFL 9:44 Why Alex Leatherwood Gets So Much Love 19:40 Turning Around Raiders' Historically Bad Defense 32:04 PENALTIES PENALTIES PENALTIES 39:50 ESPN Dumps on Raiders' Roster 49:51 What Up, Windbags?
You know you want more: https://linktr.ee/TheAutumnWindbags