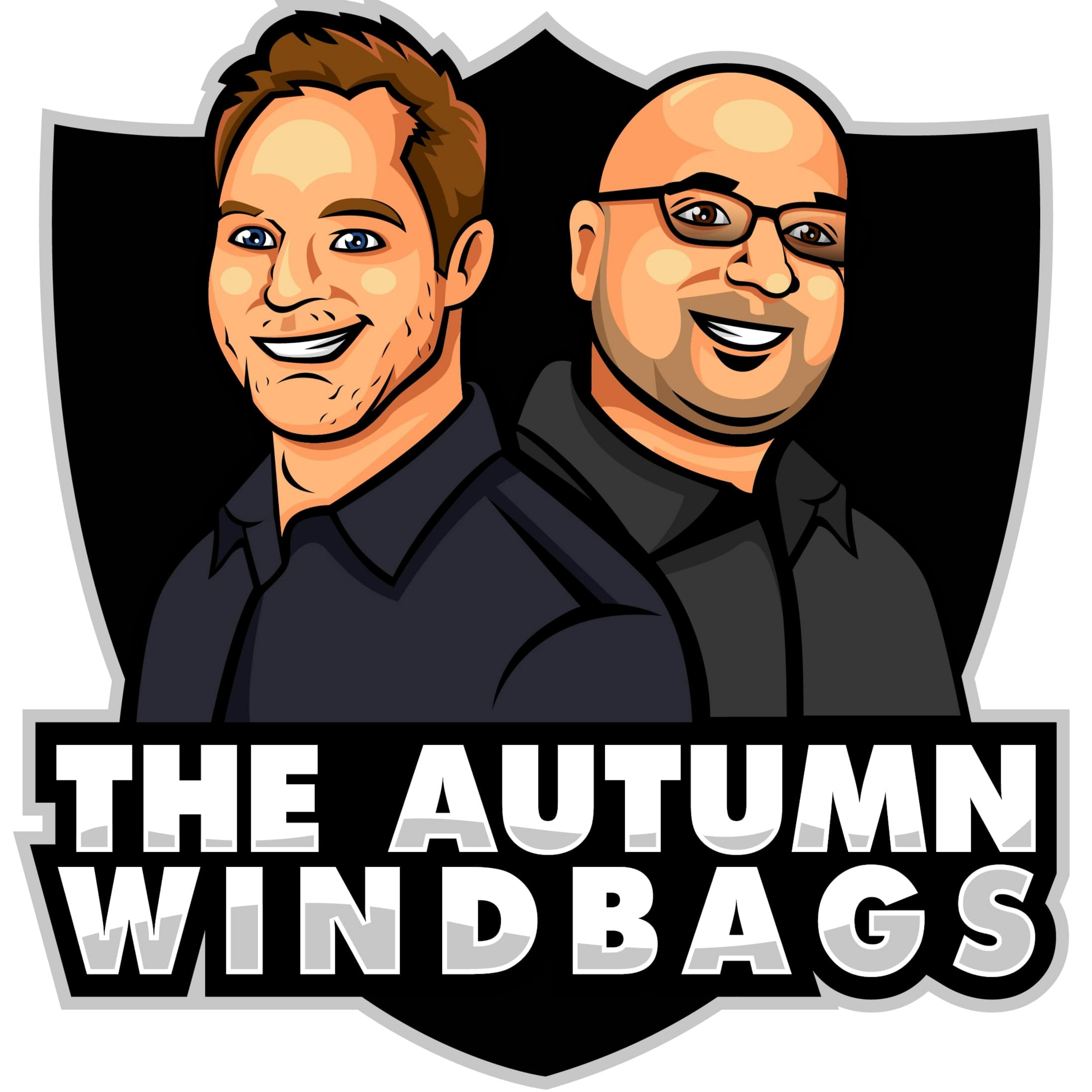 An audio attack from the Silver and Black! Lifelong Raiders fanatics RJ Clifford and Juan Soto take you on a vocal journey through everything Raiders like you were right there in the Black Hole. Passion, context, interviews and analysis you won't get anywhere else. You've tried the rest, now try the best Raiders podcast on God's green earth. Become a better Raiders fan and happier human by joining The Autumn Windbags!
Episodes
Thursday Jul 21, 2022
Thursday Jul 21, 2022
Soto and Rory run the show with RJ working in London, England.
The Las Vegas Raiders start training camp this week. All rookies and veterans report to Raiders training camp which is an early start. With a new coaching staff, new veteran additions and injury questions all over, the Windbags ask what the expectations are for the Raiders 2022 training camp.
A lot of big names spoke at the Las Vegas Raiders press Conference including Hunter Renfrow, Maxx Crosby, Denzel Perryman and John Simpson. 
John Simpson spoke about the offensive line improving over the course of the Raiders 2021 season.
NFL Pro Bowl linebacker Denzel Perryman spoke to the media as well. Perryman spoke on the importance of personal responsibility, new scheme and shut down any contract distraction talk.
NFL Pro Bowl edge rusher Maxx Crosby was on the mic. The Las Vegas fan favorite talked about managing his emotions and not getting too high or too low. Crosby also spoke on how many veteran leaders they have on the team like Chandler Jones, Davante Adams and second year player Nate Hobbs.
NFL Pro Bowl wide receiver Hunter Renfrow talked about his commitment to the coaching staff, his teammates and himself. Renfrow also discussed Demarcus Robinson and who could evolve into the X role. And was Renfrow trying to warn the rest of the league? 
The Las Vegas Raiders released Dallin Leavitt making the safety room even smaller. Plus they discussed guys on the physically unable to play list including Johnathan Hankins, Bilal Nichols and Trayvon Mullen. 
With the injuries along the defensive line, does it make it more likely that NFL free agent Ndamukong Suh could sign with the Raiders? The Windbags discuss the cap and when the Raiders may sign Suh.
Draft Kings released the over/under win totals for the AFC West. Denver Broncos at 10 (under), Kansas City Chiefs 10.5 (over), Las Vegas 8.5 (over) and the Los Angeles Chargers 10 (over). Do you like these numbers and did the Raiders get shafted at 8.5 total wins in a 17-game NFL season.
In What Up, Windbags, the guys answer questions about JaMarcus Russell, expectations for the season and Soto's Derek Carr quarterback list.
0:00 Intro
2:06 What are your Expectations for Raiders Training Camp 2022?
4:43 Raiders Press Conference
12:42 John Simpson Presser
17:05 Denzel Perryman Presser
20:23 Maxx Crosby Presser
28:08 Hunter Renfrow Presser
33:35 Roster Moves
35:10 Ndamukong Suh Opening
39:02 Draft Kings AFC West Win Totals
50:27 What Up, Windbags
You know you want more: https://linktr.ee/TheAutumnWindbags