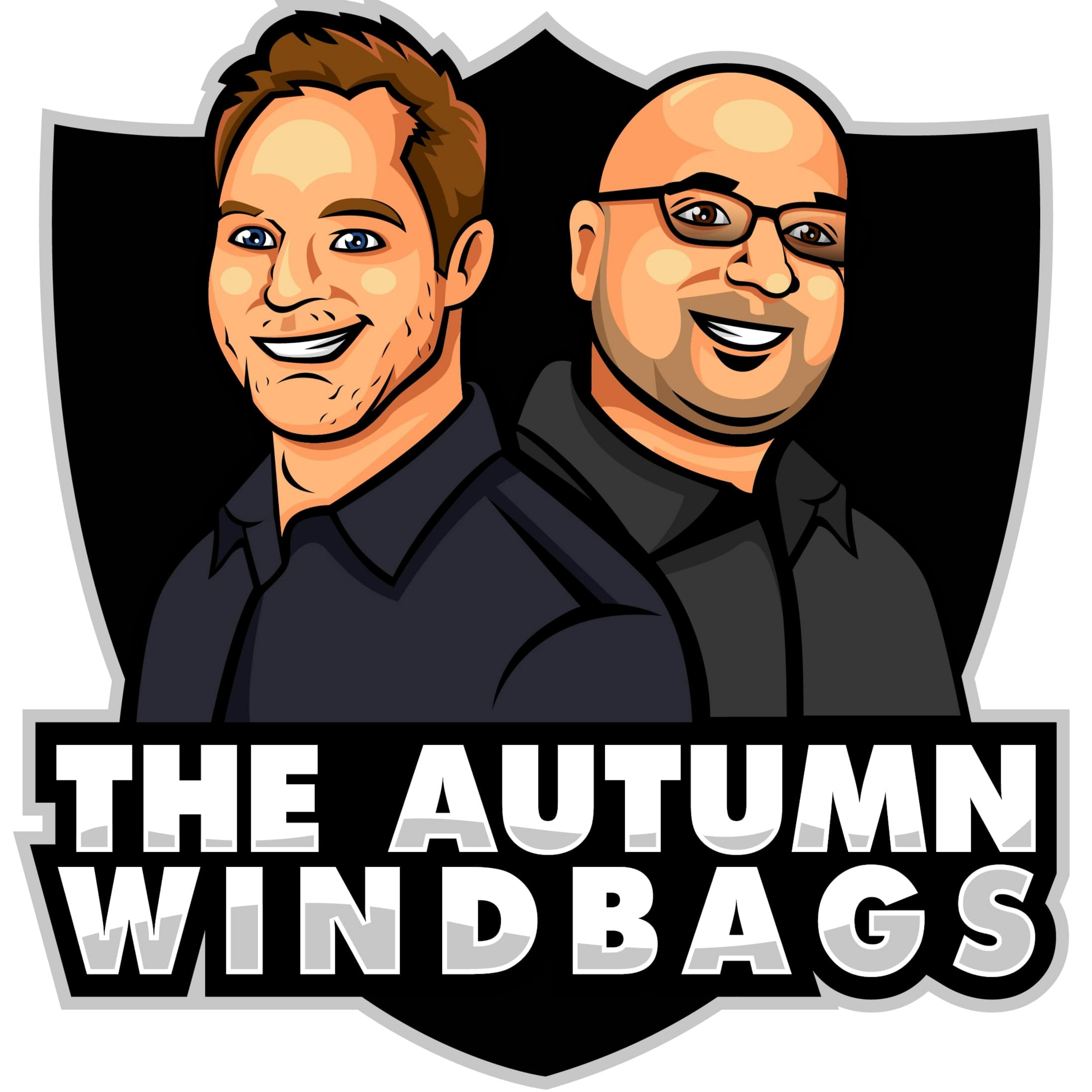 An audio attack from the Silver and Black! Lifelong Raiders fanatics RJ Clifford and Juan Soto take you on a vocal journey through everything Raiders like you were right there in the Black Hole. Passion, context, interviews and analysis you won't get anywhere else. You've tried the rest, now try the best Raiders podcast on God's green earth. Become a better Raiders fan and happier human by joining The Autumn Windbags!
Episodes
Thursday Jul 28, 2022
Thursday Jul 28, 2022
Soto and Rory run it back again and handle duties with RJ in Dallas. If you see RJ on a milk carton, call the authorities. The guys get into how much their opinion of Derek Carr has changed after last season. Las Vegas Raiders Derek Carr quarterback led his team to the playoffs last season but still turned the ball over too often. Soto still demands Carr play better if we have any hope of winning the AFC West and going to the NFL Super Bowl. Arizona Cardinals quarterback Kyler Murray scored a massive $230-million contract comes with a unique stipulation. The contract mandates four hours of weekly film study. Is he a 9-year-old that needs to do homework before he gets Xbox time? Green Bay Packers NFL MVP quarterback Aaron Rodgers took his former number one wide receiver Davante Adams' comments to heart. After Adams mentioned going from one Hall of Famer to another Hall of Famer, Rodgers compared Adams to his receiver Allen Lazard. The Kansas City tight end Travis Kelce (who we hate saying his name) restructured his contract. How does one AFC West tight end contract affect Darren Waller and his contract issues? Ohio State former number one pick and former Las Vegas Raider Damon Arnette is in trouble AGAIN. Arnette was nabbed by cops TWICE between late Monday night and Tuesday morning in Miami Beach, Florida. The second time Arnette was picked up, police found cocaine in his car. Starting guard Denzelle Good retired this week shortly after the Raiders other starting guard Richie Incognito retired. The Las Vegas Raiders already struggling offensive line takes another hit. What does this mean for the raiders offensive line this season? Gregg Rosenthal made his picks for which players will make the biggest leap in 2022. Rosenthal liked Rock Ya Sin and Trayvon Mullen. Rory says Trevon Moehrig. Soto says Divine Diablo. In What Up, Windbags, the guys answer questions on Derek Carr sticking to the script and how Carr can get into the NFL Hall of Fame.
0:00 Intro
3:03 Is RJ Wishy Washy on Derek Carr?
5:32 Kyler Murray's Elementry School Contract
13:29 Aaron Rodgers Trolling Davante Adams
16:41 Travis Kelce Contract vs Darren Waller Contract
22:04 Damon Arnette Fuckery Continues
30:12 Denzelle Good Retires
50:52 Who Will Make the Leap in 2022?
1:03:51 What Up, Windbags
You know you want more: https://linktr.ee/TheAutumnWindbags