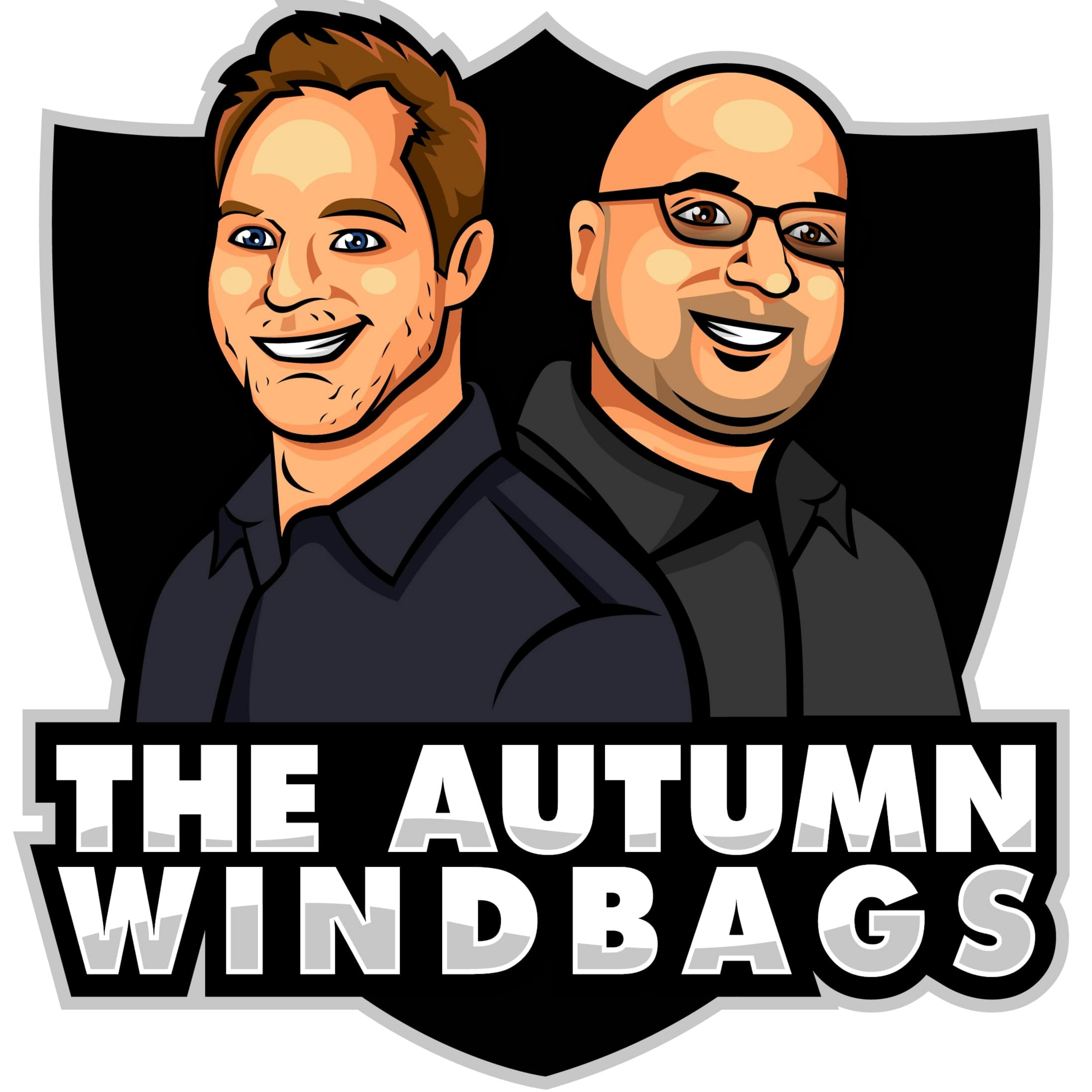 An audio attack from the Silver and Black! Lifelong Raiders fanatics RJ Clifford and Juan Soto take you on a vocal journey through everything Raiders like you were right there in the Black Hole. Passion, context, interviews and analysis you won't get anywhere else. You've tried the rest, now try the best Raiders podcast on God's green earth. Become a better Raiders fan and happier human by joining The Autumn Windbags!
Episodes
Wednesday Aug 24, 2022
Wednesday Aug 24, 2022
Ep.116 of The Autumn Windbags! Question of the day: what will the Raiders passing attack rank this season? The Las Vegas Raiders have three time NFL Pro Bowler Derek Carr, Devante Adams route running, Hunter Renfrow highlights, Darren Waller being unprotectable and Josh McDaniels' play calling. Plus the addition of Tyron Johnson to the Raiders. The Raiders joint practice this season was with the New England Patriots and Josh McDaniels old head coach Bill Belichick. Raiders and Patriots beat writers all wrote about how the Raiders dominated the Patriots. Raiders-Patriots was dominated by Davante Adams route running and Hunter Renfrow. Las Vegas Raiders quarterback Derek Carr is growing into a new leadership role. When Carr played under former head coaches Dennis Allen, Tony Sparano, Jack Del Rio and Jon Gruden, Carr lead by example but he let the coach be the main figure. Since Josh McDaniels reinvented himself as a players' coach, Carr is taking a more active role in holding his teammates accountable. UFC president Dana White went on the Gronkcast for UFC 278 and said he had brokered a deal to bring Tom Brady and Rob Gronkowski to the Las Vegas Raiders. The WIndbags discuss just how involved Dana White was in the deal and what would the season have looked like with Tom Brady and Rob Gronkowski? ESPN writer Bill Barnwell listed his five teams he thinks will decline next season. Barnwell listed the Green Bay Packers, Pittsburgh Steelers, Tennessee Titans, Atlanta Falcons and Las Vegas Raiders. ESPN points to the Raiders' close games, poor DVOA, record in one-score games and clutch kicking. Pro Bowl defensive back for the Los Angeles Chargers, JC Jackson underwent minor surgery this week. ESPN reports he will be out 2-4 weeks to recover meaning he may not make opening day against the Raiders in two-and-a-half weeks. In What Up, Windbags the guys give their prediction on signing Ndamukong Suh, the new media worship of the Chargers and where Davante Adams ranks as far as all-time signings by the Raiders.
0:00 Intro
1:58 What will the Raiders passing attack rank this season?
6:00 Raiders Patriots Joint Practices
20:16 Derek Carr's New Leadership Role
30:17 Dana White Brokers Raiders-Tom Brady-Rob Gronkowski Deal
40:50 ESPN Says Raiders Will Decline From Last Season
51:58 JC Jackson Injury
55:28 What Up, Windbags?
You know you want more: https://linktr.ee/TheAutumnWindbags